We provide customized pain management plans

Text or Call us to Schedule Your First Appointment (201) 993-9592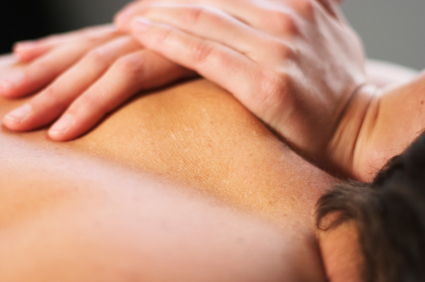 We are proud to serve our clients and community by providing advanced pain & stress relieving modalities in an eco-friendly environment or in the comfort of your own home. Our chronic pain specialists are here to enhance and protect your health one client at a time.
30% Off for First Time Massage Clients
Office Appointments Only, Does not apply to packages

NMT is a specialized therapy that utilizes static pressure on Myofascial oints to relieve chronic pain. Orthopedic Massage restores balance between antagonistic muscle groups from evert day over use and repetitive postures. Each session is combined with Myofacial Release, Active/Passive stretching, scar tissue mobilization and stress relieving massage techniques to achieve a lasting therapeutic result. The benefits are ideal for athletes, office workers, and the average active individual, You will have results in your 1st session.

Myofascial release is a type of soft tissue massage which incorporates stretching and deep message of the connective tissue, or fascia. These are subtle deep tissue massage techniques that help release fascial restrictions or holder patterns, which ultimately play a major role in dealing with chronic pain conditions.

Manual Lymphatic Draining is a technique used to encourage lymph flow in the body. A healthy lymph flow supports the body's immune system in fighting off toxins. MLD is a detoxifying massage treatment widely used in medical spas. The pressure applied is very light and gentle (1mm under the skin).

Our Certified Manual Lyphatic Drainage Therapists specialize in pre and post OP lymphatic therapy for plastic surgery, oncology, and lyphedema management. it is often combined with Therapeutic Modalities. MDL is recommended before and after surgery (especially cosmetic, liposuction, recontructive surgery, repairs scar tissue, bruising and edema. Vodder Method is a non-invasive holistic approach to accelerate the healing.

Therapy Sessions and Packages
60 Minute

Massage Therapy Session

$160

$112 for 1st time visit

Customize approach to your specific needs

Could include any of the following techniques:


Neuromuscular Massage Therapy
Orthopedic Massage,
Active/Passive stretching
Myofascial Release

90 Minute

Massage Therapy Session

$224
$157 for 1st time visit

Customize approach to your specific needs

Could include any of the following techniques:


Neuromuscular Massage Therapy
Orthopedic Massage,
Active/Passive stretching
Myofascial Release


60 Minute
Manual Lymphatic Drainage Session

$212.50
Detoxifying massage


Skin care benefits


Loose water weight


Prevent scaring and lumps from plastic surgery

Reduces swelling from edema


Maintenance Package
5 Sessions of 90 minutes each

$1,010
10 x 90 minute sessions

Savings of $100
Complete Wellness Package

10 Session of 90 minutes Each

$2,019
10 x 90 minute sessions


Savings of $200
Stay Out of Pain Package

10 Sessions of 60 minutes each

$1,382
10 x 60 minute sessions


Savings of $200

Tax included in all prices listed above